Vanishing Showtime - Joshua Jay (2021.03.03) (March 3, 2021)
Hi. Joshua Jay here. I haven't performed a magic show since March 12th. I miss performing live and am slowly going crazy. Like, I started collecting Star Wars figures crazy.
I've pivoted to doing virtual magic shows, and I've realized something interesting: doing a virtual magic show gives me a unique opportunity to bring you into my world. Every time I perform an in-person magic show, people have questions for me after the show. I'm not talking about "How did you do that?" type of questions–though, that one comes up too. I'm talking about really insightful questions that just aren't answerable in a typical magic show.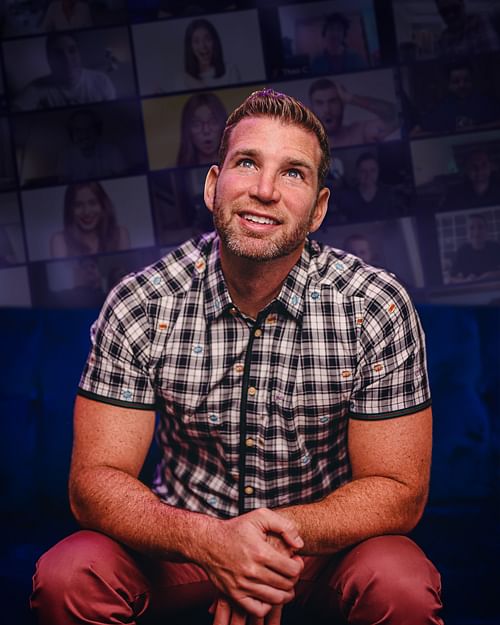 Questions like:
How do you invent your material?
Who's the greatest magician in the world?
Have you ever messed up a trick onstage?
A virtual show, broadcast from my home in New York City, is the perfect opportunity to perform a different kind of magic show–one that takes you behind the curtain and into the mind of a magician.
In this 75 minute performance of How Magicians Think, I'll perform some of my favorite pieces with playing cards, plus a brand new thing. And between tricks we'll chat about the history, craft, and psychology of magicians.
Everyone fourteen and up is welcome to join me for a celebration of what it is I like most about magic. I created this show specifically for people who love magic. But it's also a show for those of you interested in the creative process, how our brains process information, and the secret psychology of magicians.
FREQUENTLY ASKED QUESTIONS
Why no children?
It's not that this show is inappropriate for kids. It's just that it wasn't designed for kids. I've written some children's books, so there's a built-in audience of young people who would love to watch a magic show. But this isn't that kind of show. There's no profanity in the show, and I adore writing and performing for children. But this show is sleight-of-hand for adults.
Can we attend with our families?
Of course. The more, the merrier.
Is it all magic with playing cards?
78% cards. 14% coins. 8% tape measures.
Did you really start collecting Star Wars figures?
Yeah. I adored them as a kid and my collection was stolen years ago under unfortunate circumstances. So I've slowly been assembling the full set again. I'm seventeen figures away from a complete set. If you have Luke in Stormtropper outfit or Blue Snaggletooth and want to trade, hit me up.
Is How Magicians Think recorded for download later?
Sadly not. The whole concept is that each performance will be guided in part by you, the viewers.